What's wrong with the Oilers
With Connor McDavid and Leon Draisaitl locked up long-term this summer, and with the team making minimal changes to the formula that helped them reach Game 7 of the second round of the playoffs last year, it seemed that this season would be smooth sailing.
A quarter of the way through the season, Edmonton has just nine wins and owns the fourth-worst record in the league, and the team has also lost four of its last five games.
Not only that, the Oilers average just 2.67 goals per game, and their power play, despite all their weapons, can't seem to convert consistently, owning just a 19 percent success rate.
Two months into the season, it seems everything bad is going on at once, to the point where McDavid's 10 goals and 30 points in 24 games isn't even close enough to put out the fire.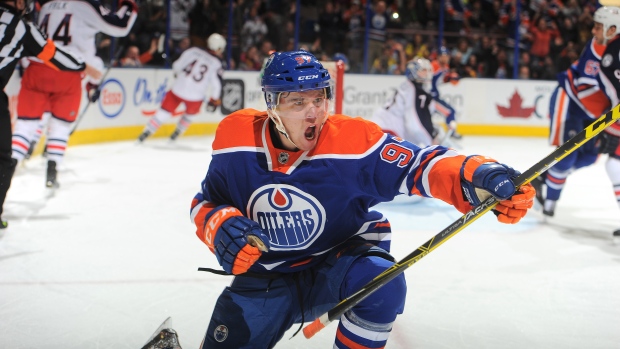 While McDavid, Draisaitl, Ryan Nugent-Hopkins and Patrick Maroon are doing their part, accounting for 32 of the team's 64 goals, the Oilers need to see more secondary scoring from players like Milan Lucic and Ryan Strome, as well as their bottom-six forwards.
Strome has points in two of his last three games, but through 24 games, he has just four goals and 11 points, his play both inconsistent and streaky.
Jussi Jokinen, one of the Oilers only NHL free agent signees in the offseason, couldn not find his game in Edmonton, and, in turn, was shipped out for Michael Cammalleri a couple of weeks ago.
Many of Edmonton's third and fourth line skaters are also big, physical players, and though they grind and play a hard-hitting game, they could use that mentality to create some scoring chances as well.
Getting the 31-year-old healthy and back in the lineup will certainly help, but the Oilers defense must find its chemistry and get back in sync without him, and quick, since Edmonton could very well be eliminated from playoff contention by the time he draws back into the lineup.
Considering the Oilers' record, as well as their struggles to string wins together and even score goals, the first solution is for the players to step up and find the magic they had just last season.