The Penguins Are Still The Champs
The Flyers controlled 53 percent of the game's total shot attempts, but the Penguins got far more high-quality chances, and their world-class finishers looked like world-class finishers against a pair of iffy goaltenders.
The most notable choice Pens coach Mike Sullivan made was to stick Crosby's line, with wingers Jake Guentzel and Bryan Rust, against the Flyers' top defensive pairing, Ivan Provorov and Shayne Gostisbehere, as much as possible.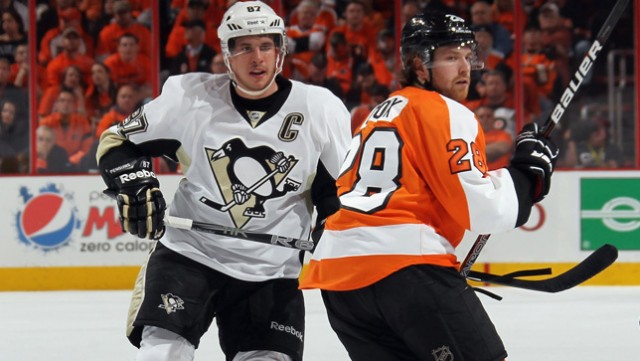 That pairing did fine from a possession standpoint, but Crosby's line still managed to control almost 60 percent of the shot attempts at even strength in total, while that line was on the ice.
The Flyers did a bit better against Malkin's line, with Carl Hagelin and Patric Hornqvist, holding it to around 50 percent possession, but even that line scored two even-strength goals.
The Flyers' bottom two lines, centered by Valtteri Filppula and Jori Lehtera, outplayed the Penguins' bottom lines, centered by Brassard and Sheahan.