Senators lineup makes Ryan expected to play with Duchene
Forward Bobby Ryan is set to return to the Ottawa Senators lineup and is expected to play on a line with recently acquired Matt Duchene against the Pittsburgh Penguins at Canadian Tire Centre on Thursday (7:30 p.m.
Duchene will play his first home game for Ottawa after being traded by the Colorado Avalanche on Nov.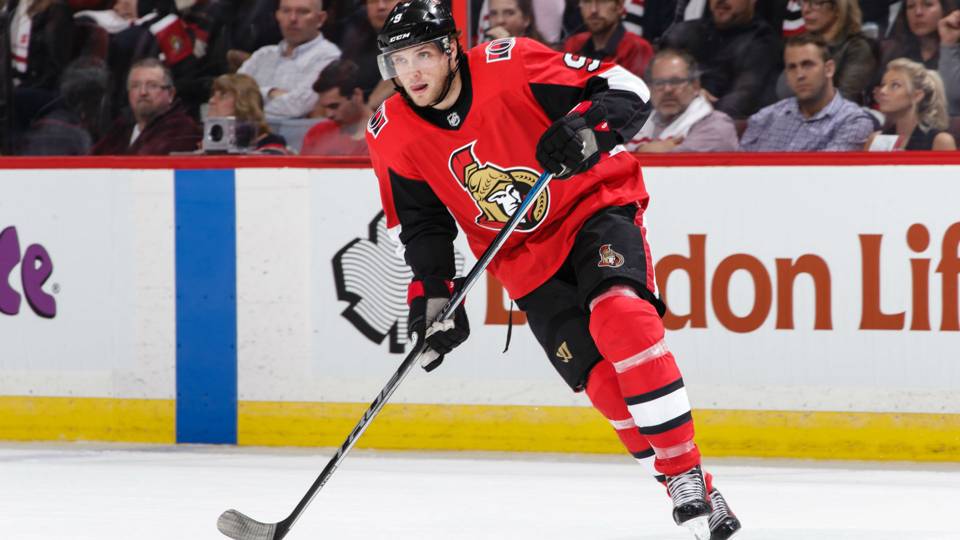 Ryan had six assists in eight games playing wing on a line with Derick Brassard and Mark Stone before he broke his finger blocking a shot in a 6-3 win against the Toronto Maple Leafs.
Ryan, who missed eight games, and Duchene were on a line with wing Ryan Dzingel.
"I think the way that we play is kind of similar, below the tops of the circles, I think we both like to kind grind down low, kind of spin off and make plays in little areas, and we're both not shy to get at the net," Ryan said of Duchene.
Ryan, 30, and Duchene, 26, have known each other since Duchene was a teenager skating at a camp run by Duchene's uncle in Anaheim, California.
"We've played against each other in the West quite a bit, so I've kind of seen him come up and had some tough nights against him in the past," Ryan said.
Duchene played primarily with Hoffman in two 4-3 wins against the Avalanche at the 2017 SAP NHL Global Series in Stockholm on Friday and Saturday.