Notre Dame stuns No. 11 Clemson 4-2
The Irish equaled a season-high four goals, including a season-high-tying two goals in the first half, against a team that had previously allowed just two goals this season.
Sophomore Natalie Jacobs fed the ball from the right side of the field through the middle to sophomore Jennifer Westendorf, who spun away from the defender and scored her fifth goal of the season (7:01) to put the Irish up 1-0.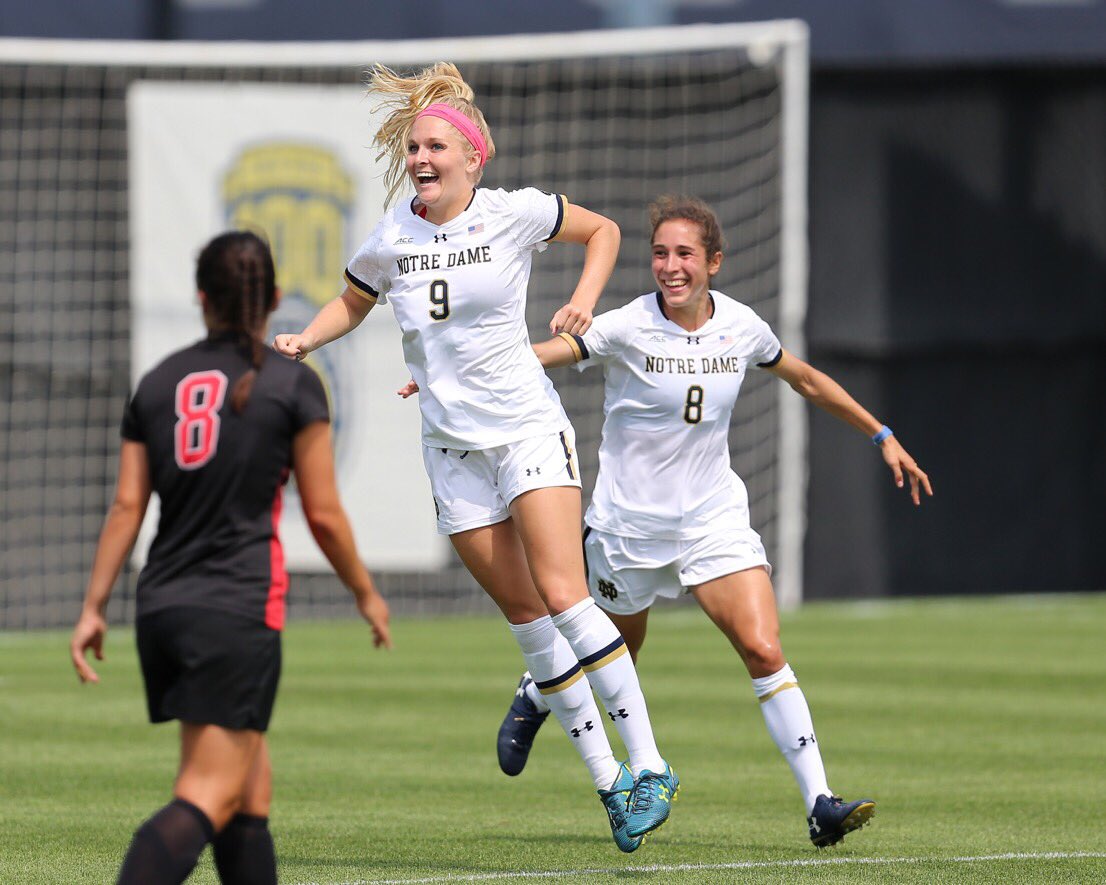 The goal was Notre Dame's fastest goal scored in a match so far this season.
Just seconds later, senior Monica Flores crossed the ball to the left side of the attacking third, and Fisher was there to head the ball in for her first career goal (25:15).
A few critical turnovers by the Irish quickly gave the ball back to the Tigers, which netted their second goal of the day at the 56:25 mark on a cross from the left side.
The Irish answered rather quickly as Jacobs got the ball from Westendorf to the right of the goal and scored her team-high sixth goal (58:48) of the season off the left post.
Notre Dame has totaled 15 second-half goals and have limited their opponents to just three goals in the period.