Maple Leafs to shootout win against Flames
Frederik Andersen made a season-high 47 saves, and the Toronto Maple Leafs defeated the Calgary Flames 2-1 in a shootout at Air Canada Centre on Wednesday.
Morgan Rielly scored for the Maple Leafs (18-10-1), who won for the 10th time in their past 14 games.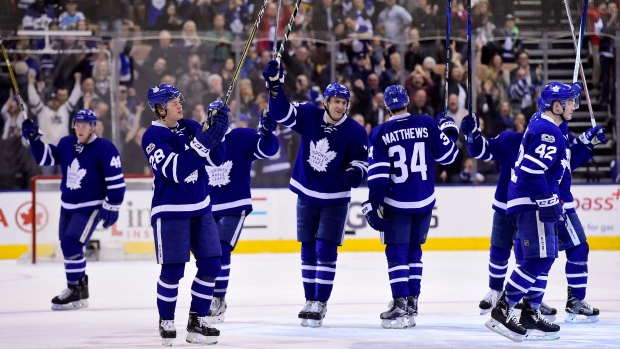 Mark Giordano scored, and Mike Smith made 28 saves for the Flames (14-12-2), who have lost three straight games and are 1-3-1 in their past five.
Just before the goal, Smith had to scramble back to the crease when the puck hit a stanchion and bounced in front of the open net, leaving the Flames out of position defensively.
Giordano scored a power-play goal to make it 1-0 for the Flames at 10:37 of the first period on a shot from the point.