Focus on lower leagues after season
While there have been intriguing match-ups in the last eight across the country already, all eyes will be on Wednesday's game between Miami FC and FC Cincinnati.
Both teams come from the lower divisions Miami play in the North American Soccer League and Cincinnati in the United Soccer League and the game is a bellwether for the state of second-division soccer in the United States.
It means a guaranteed semi-final place for a second-division team for the first time since 2011, and with the way Miami and Cincinnati are playing, a place in the final itself doesn't seem impossible.
This seems to be more of an urgent desire for FC Cincinnati than Miami FC, whose potential for first-division soccer remains permanently up in the air until the details of David Beckham's Miami project are solidified.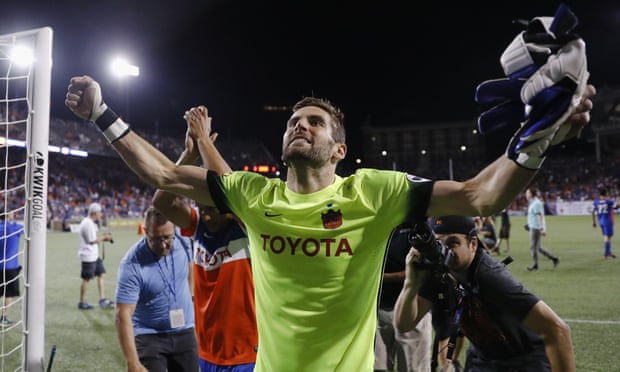 Cincinnati, on the other hand, know exactly where they want to be: in MLS, playing the likes of Chicago and Columbus week in and week out.
When Cincinnati beat Chicago in late June, they not only advanced to the quarterfinals for the first time in club history, they also set an Open Cup attendance record 32,287 fans turned up for a non-final game.
But FC Cincinnati should not assume a US Open Cup run will secure an MLS expansion slot.
Like Cincinnati, there was rooted local support, a present and consistent buzz around the team, and crowds that often outdrew MLS teams.
Steve Donner, one of the original owners of team, recalled in an interview with Empire of Soccer that "Commissioner Garber would always tell us 'I don't think it's a matter of if Rochester would come into the league, it's a matter of when.'"