Coach Pedroso ready to do it his way
With an agglomeration of Virginia's national championship trophies as a backdrop at Boar's Head Sports Club on Thursday, Pedroso launched his career as the Cavaliers' new director of tennis and men's head coach.
The Miami native returns to Charlottesville with Boland's blessings and impressive credentials, having worked as Boland's associate head coach for four years prior to coaching privately in South Florida.
A former Duke All-American and professional player, Pedroso has also worked as a coach in the United States Tennis Association.
Pedroso, while admiring the way Boland did things, is going to put his own trademark on Virginia tennis in Sinatra-my-way fashion.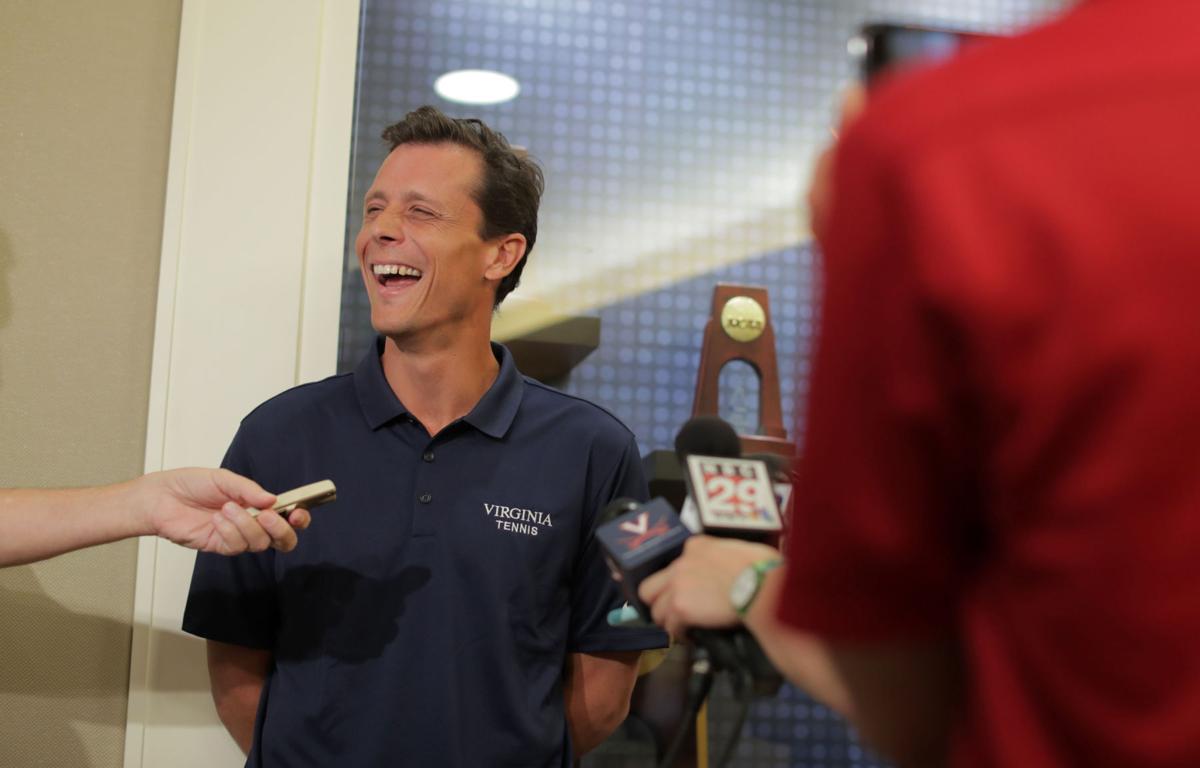 For those who have been under a rock for the past month, Boland left UVa after 16 years to become head of men's tennis development for the United States Tennis Association, essentially the top job in American men's tennis.
He worked there before his first stint at Virginia, working with the top male American junior players born in 1995.
I built a strong network in junior tennis and expanded my network to give me access to great coaches, coaches that have worked with the No.
As director of UVa tennis, he will oversee the men's and women's programs and will be "very involved" in hiring the new women's coach.
Instead of UVa's men's tennis and women's tennis, I'd like people to know us as UVa tennis."