Allen says he doesn't regret passing up NBA
The draft stock of Duke guard Grayson Allen has taken a bit of a deep from his sophomore to junior season.
But the choice he made to return to Duke to play out his junior season isn't one he regrets.
In an interview with ESPN, Allen says the decision is one he knew he'd have to live with — for better or worse.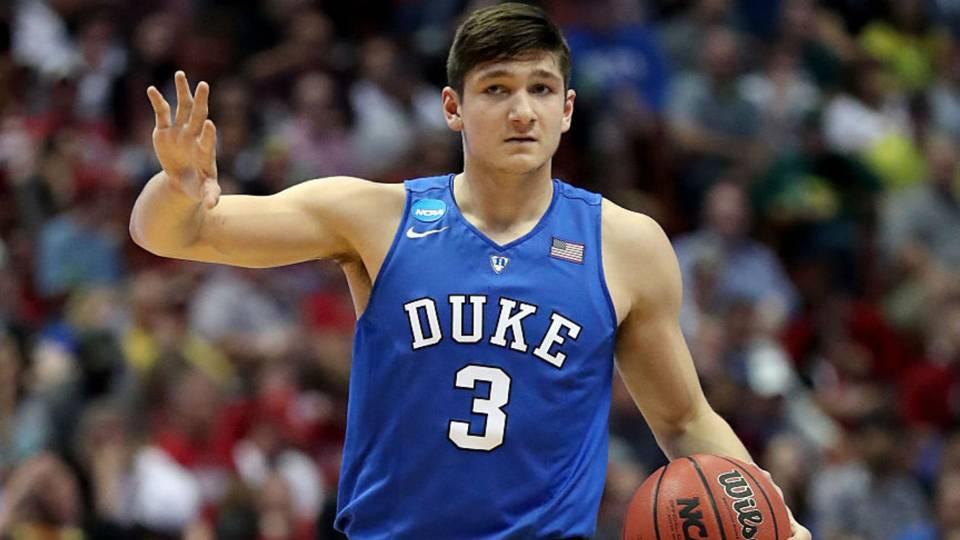 Not only has Allen's production taken a dip, but his on-court tripping incidents have been the story of his season so far.
He was suspended a game for a tripping incident in December against Elon, and he has been in the middle of multiple incidents since.
The Blue Devils are considered by Vegas to be the favorite to win it all this season, and the play of junior guard Grayson Allen will be a huge key for them to have a shot at winning it all.